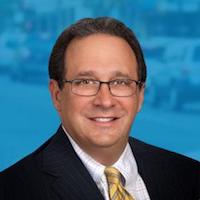 Stephen Bilkis
Head of Law Office
Facing a criminal charge related to drugs is frightening. Because in New York drug-related crimes are among the most serious, a conviction will have a lasting impact on your freedom, your livelihood, and your family. It is critical that your case is handled by an experienced New York drug crimes attorney with the skill and resources to effectively defend you. Stephen Bilkis is the founder and managing attorney at the Law Offices of Stephen Bilkis & Associates. He has over 20 years of experience representing clients in criminal cases in New York and is committed to providing his clients with the highest level of personal service throughout each step in the criminal process.
Stephen Bilkis is a 1997 graduate of Touro Law School in New York and passed the New York bar the same year. Soon thereafter he formed the Law Offices of Stephen Bilkis & Associates. Since then he has personally represented hundreds of clients accused of felonies and misdemeanors, many of whom were facing charges related to possession of a controlled substance, sale of a controlled substance, and other related drug crimes. His tenacious approach to cases and thorough knowledge of New York penal law has resulted in a reputation among both clients and peers for being actively involved in the investigation of each case, being remarkably prepared, and having a dogged attitude when advocating for his clients. As a result, Stephen Bilkis has a winning record of obtaining exceptional results for his clients, often in the pre-trial phase.
Stephen Bilkis uses his experience, knowledge of the New York criminal code and procedure to defend clients accused of a range of drug related misdemeanors and felonies, as well as other crimes such as larceny, assault, domestic violence, stalking, credit card fraud, DWI, gun crimes, murder, and federal crimes. He uses his investigative skills and resources to review the details of how law enforcement went about investigating the case, challenging any violations of procedure and law related to the arrest, search, and interrogation. He will also review the manner in which evidence in drug cases was gathered, processed, and interpreted. While Mr. Bilkis is often able to win a case without going to trial, he is not afraid to litigate a case when the circumstances require it. If a case goes to trial, Mr. Bilkis will use his experience as a skilled litigator to vigorously advocate for his clients. Because of his skill as a litigator and experience representing clients in New York criminal cases, Mr. Bilkis has a record of winning favorable results for his clients
Because of his extensive experience successfully representing clients facing both state and federal criminal charges, Mr. Bilkis frequently appears as an expert legal analyst on various New York media outlets including ABC New York, CBS, NBC, the New York Times, the New York Post, and Newsday.
Stephen Bilkis has been a member of numerous bar associations and organizations including the American Association for Justice, the American Prepaid Legal Institute, AARP Legal Services Network, the New York State Trial Lawyers Association, and the New York State Bar Association.
As an experienced New York drug crimes attorney, Stephen Bilkis knows that the consequences of a criminal conviction can be life-changing, and may include years of incarceration in state or federal prison, significant fines, fees, and penalties. In addition, having a criminal conviction on your record will make it difficult to find a job, rent an apartment, obtain professional licensing, or even pursue a college degree. It is absolutely critical that you have experienced representation as early in your criminal case as possible. Contact Mr. Bilkis at 1-800-NY-NY-LAW (1-800-696-9529) to schedule a free, no obligation consultation regarding your case. In addition to criminal matters, Mr. Bilkis also represents clients in civil matters. He serves clients throughout Nassau County, Manhattan, Suffolk County, Bronx, Brooklyn, Queens, Staten Island and Westchester County.